Dr. Carolyn Rittenbach, Psy.D.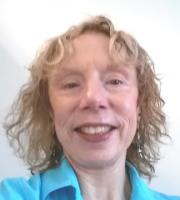 Email Me
Contact Details
Practice location
Suite 101Q
4660 NE Belknap Court
United States
Telephone Number
503 828 9448
About Me
I first came across the Human Givens model, after the completion of my doctoral schooling in the San Francisco Bay area. My dissertation was on "Normalizing Psychological Understanding" which as it so happened, was aligned with the Human Givens model of therapy. It is a humanistic approach, emphasizing the importance of balanced emotional needs with the use of our innate human resources.
The Human Givens approach is a positive way to learn about ourselves. We learn how to let go of negative, self-limiting thinking, beliefs and patterns that create anxiety and depression, skewing our perception of ourselves and others. We learn healthier coping strategies and improved communication of our feelings and needs.
We live in an age where having this knowledge is important to our individual, community and global sanity. Normalizing psychological understanding is a goal for all of us.
Qualifications
I am a licensed psychologist in Oregon, USA. I earned my doctorate in clinical psychology from the American School of Professional Psychology, Argosy University, San Francisco California. I completed internships at San Jose State University, in the student counseling center; Marin Community Mental Health, Point Reyes; and the Behavioral Health Center for Native Americans, Capella California. Prior to my doctorate I was a school psychologist in San Diego and Mendocino counties, California. I earned my school psychology credential from San Diego State University. I have a Master's degree in Counseling from Boston University and a Bachelors of Arts degree, with a teaching emphasis from the University of Michigan. I have extensive multicultural, ethnic experience and training. May 2019, I completed the Human Givens Diploma, Practitioner's Level and I am now a Human Givens Practitioner.
Professional Memberships
Oregon Psychological Association
National Association of School Psychologists
Human Givens Graduate Practitioner Membership, Human Givens Institute, UK
Suite 101Q
4660 NE Belknap Court
United States