Dawn Patricia Walters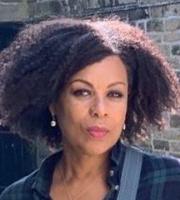 Email Me
Contact Details
Telephone Number
0775 3403656 / 0966 563631706
About Me
I am a fully qualified Human Givens psychotherapist.
I am in private practice from my home in Nottingham. 
My aim is to make each patient feel comfortable, relaxed and calm, in order to aid them in feeling better as soon as possible.
I worked for many years as a teacher and following that, worked in a local Education Authority supporting teachers with Behaviour Management of the most emotionally challenged students.  In this role, I trained whole school staff to make their institutions friendly and positive places for all involved.
As part of my role with the LEA, I worked with their team who supported the 50 most vulnerable families in the City.
In addition to this, I visited many schools offering therapy to individual students as well as to groups of students.
My motto is: "I am here for you," and when a patient is with me, they are my sole concern.
Testimonials
"I just wanted to tell you I am very thankful for all the help.  Every session I had with you was a life changing thing for me.  My life is completely different in so many ways and there is no amount of words I can say to thank you for what you've done and how it changed me so much.  I am so glad that I found your number. Thank you, honestly I'm very grateful" (previously suicidal young woman).
"OMG – I feel so much better after just one session!" (previously depressed young woman).
"It is soooo good to relax.  This makes me feel soooo good.  My boss wants to come to see you too.   Who takes care of YOU like this?"  (doctor with food addiction).
Qualifications
BA Hons (Queen Mary), PGCE (London Institute of Education), HG Dip P