Catriona Mason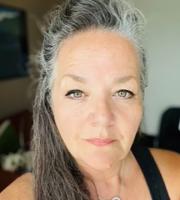 Email Me
Contact Details
Practice location
Angmering
West Sussex
BN16
United Kingdom
Telephone Number
01903 771643
Mobile Number
07770 416944
About Me
I have a diverse background, knowledge and experience in the field of health holding three health professional qualifications in Mental Health, Adult Health and as well as being a registered Midwife. 
Using the HG approach and tools, I feel I am a holistic therapist that has a solid understanding of the mind/body connection and of how our physical state directly impacts on our emotional well-being.  
Using my training, knowledge and experience I will endeavour to support clients to restore balance in their lives and feel better quickly using their own resources to build stronger resilience for the future and enabling them to manage life more effectively, calmly and to feel more in control again. 
My area of special interest is women's health, from menarche to menopause but in particular perinatal mental health. This encompasses the difficulties women and their families may experience during the antenatal period, during birth and after the birth  offering help and support even if it is many years after the birth.
Whatever my client's needs may be, I will offer guidance in finding ways to transform and change current patterns which are no longer working well. Together we will find ways to balance physical and emotional needs, alleviate distress and trauma and so live a better quality of life. 
Testimonials
"Since staring HG therapy with Catriona I find that my outlook on life has completely changed. I have 'felt the fear, but done it anyway'. Catriona is both compassionate and insightful, she truly understands human nature and has understood my needs and helped me to be able live the best life that I can, I was a broken person when I started the sessions, I am now free from the fear that held me back. The damaging memories that I had have been replaced with a positive outlook and excitement for what the future might hold. These sessions have shown me that it's never too late for new beginnings. My life is richer and fulfilling I am living and enjoy being, 'in the moment', Catriona has enabled me, through this whole process, to become the person I was always meant to be, but who got lost along the way. 
I would recommend Catriona unreservedly, she provides, in a safe space, a real opportunity to change your life, in a lovely calm environment where trust and professionalism are at the heart of what can be achieved through Human Givens. I feel like the advances I have made internally now affect how I react to the negative influences I have had in the past and feel they no longer have any power over me. I have been given the tools to be able to continue the work that Catriona and I have worked on in our sessions and am now able enjoy life on a whole new and positive level. Thank you."
A retired professional, wife, mother and grandmother. Recently bereaved and struggling to define her own future. 7 sessions 
"As a paramedic, I had the typical attitude of "I'm fine, I can handle anything, I'm the one who provides help, not the one who needs it. That was until I hit a big bump in the road and was fortuitous enough to begin therapy with Cat. Her ability to understand and hear what I said when I didn't even know what I was trying to say was astonishing. Cat has a gift. Her ability to hone in on what mattered to me and empower me to learn and grow with each session has been life changing. I felt that I was barely surviving and my job would be the death of me. In just a few short months I have grown professionally and personally. My mental and physical health are better than ever and I am completely and utterly thriving. Cat has facilitated my upgrade and I'm the best version of me, ever! Thank you
50 year old health professional. Perimenopausal with acute work related stress and anxiety. 6 session
"I really can't thank you enough fro all your time and work. I really feel that I wouldn't be the mummy I am now without you input and guidance.  Honestly Therapy was the best thing I could have done for my family".
Birth Trauma resulting in postnatal depression. 10 sessions      
"Thanks to Catriona I am no longer a victim to the PTSD that plagued my life. The Rewind Technique worked and it worked fast! This coupled with Catriona's uplifting personality and sincere devotion to her work, I am now free from the pain of the past and look forward to a brighter future "  
30 your old man PTSD 8 sessions 
The tools and skills you have given me have and will continue to change my life. When I first started therapy I was at my lowest point, a new mum and struggling with my anxiety and PTSD but with your help I now have the tools to effectively manage and support my mental health. I'll be forever grateful for all that you have done "
New Mum Birth Trauma 8 sessions 
Qualifications
HG.Dip.P, RMN, RGN, RM, BA hons Social Anthropology, Bsc Hon Midwifery
Angmering
West Sussex
BN16
United Kingdom