Linda Harrison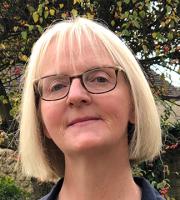 Email Me
Contact Details
Practice location
South Northamptonshire District
England
United Kingdom
Telephone Number
07955 794454
About Me
After a successful career in financial services and a break to bring up my children (one of which has special needs) I chose to retrain as a Human Givens Therapist. I work in private practice as well as volunteering for some local organisations. I believe my varied life experience informs my approach to therapy. 
The Humans Givens framework allows me to guide clients to make progress by using and developing their own resources. Together we identify and work within your own therapy goals with the objective of progress at each session. 
I have a very creative style which works well with both adults and children with "light bulb' moments and positivity. Clients are often asked to complete tasks to keep them moving forward between sessions. 
I work from a number of different therapy rooms as required as well as online or by telephone. It is also possible to meet in your home or an outside space. 
If you would like more information to see if we could work effectively together then email or phone for more details. It is not always possible to answer the phone immediately so please do leave a message and I will get back to you. 
Qualifications
BA(Hons) Business Studies, PGCert Nutritional Therapy, HG.Dip.P Human Givens Diploma
South Northamptonshire District
England
United Kingdom