Ottoline Hart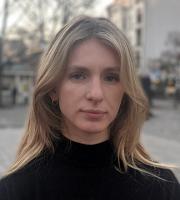 Email Me
Contact Details
About Me
Science and self compassion are at the heart of Ottoline's approach. She utilises proven techniques to sew the seeds for positive change and nurture self-compassion.
Ottoline is a queer-friendly therapist from London, based in Berlin, and using the pronouns she/her. She holds a BA (Hons) from Oxford University reading Sanskrit and ancient Indian culture + philosophy.
Ottoline supports clients to enhance their resources, master new skills and create new possibilities for life and the future under the Human Givens organising idea that all behaviour is an attempt to meet one's needs. 
Qualifications
BA (Hons), HG. Dip. P