Deborah Boardman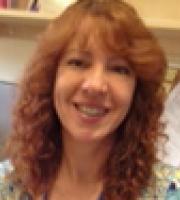 Email Me
Contact Details
Practice location
The Therapy Rooms
176 Oldham Road
Springhead
Greater Manchester
OL4 5SJ
United Kingdom
Reborn Holistics
264 Manchester Road
Audenshaw
Greater Manchester
M34 5ZT
United Kingdom
Seraphina Holistic and wellbeing centre
117-119 Stamford Street Central
Ashton-under-Lyne
England
OL6 6XJ
United Kingdom
Mobile Number
07960 303644
About Me
Extensive experience as a mental health practitioner - worked in NHS for over 25 years in variety of settings. Committed to ongoing Continuous Professional Development and Life-Long Learning. Qualified Mental Health Nurse holding additional qualifications in Counselling, CBT and Hypnotherapy. Able to offer different modalities, however, underpinning therapy and philosophy is Human Givens Approach. Outcome Measures undertaken have demonstrated effective interventions offered and notable improvement in clients worked with.
I am able to offer psychological therapy to clients aged 18 and over (no upper age limit) who wish to make changes and are ready to work with me to help them achieve this.
I possess current Enhanced Certificate - Disclosure and Barring Service (formerly CRB).
Practice settings are in pleasant and comfortable private therapy rooms that have disabled access. Home visits would be considered if required and within 20 mile distance of Oldham, Lancashire. Audenshaw base is situated opposite tram stop and is close to M60 junction 23. Free parking and street parking is available close by. Street parking is available at Oldham venue to the side and back of the building. Street parking and car park at reasonable rates close by to Ashton Under Lyne venue.
Qualifications
Registered General Nurse (RGN), Registered Mental Nurse (RMN), Diploma in Counselling (Dip. Couns.), CBT Cert, HG.Dip.P., Diploma for Integrative Hypnotherapy in Health and Holistic Care (GQHP)
The Therapy Rooms
176 Oldham Road
Springhead
Greater Manchester
OL4 5SJ
United Kingdom
Reborn Holistics
264 Manchester Road
Audenshaw
Greater Manchester
M34 5ZT
United Kingdom
Seraphina Holistic and wellbeing centre
117-119 Stamford Street Central
Ashton-under-Lyne
England
OL6 6XJ
United Kingdom