Tina Chatterley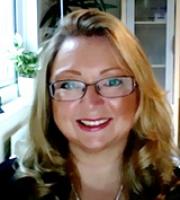 Email Me
Contact Details
Practice location
The Practice, Pentire
Pont du Val
Jersey
Telephone Number
01534 486989
About Me
I have a private practice in a quiet and peaceful part of St Brelade which affords my clients both discretion and easy accessibility where I can work with individuals, couples and families in a relaxed, informal, yet professional environment.
I also work onsite and run groups and workshops on all aspects of personal development, including depression management within the local community, and for Highlands College, as well as motivational speaking engagements. As such I am fully police checked.
I provide consultancy services and am a service provider for various charities, groups and organisations on the Island providing tailormade programmes and workshops for their employees and clients in the following areas:
- Stress management, relaxation and depression
- Confidence and self esteem
- Communication and assertiveness
- Preparing to return to the workplace after lengthly absence
- Anger management
- Work ethics
- Team building and conflict resolution
- Holistic health and pain management
Client bases include:
- Vulnerable and hard-to-engage single mums
- Female prison inmates
- Special needs adults
- Vulnerable and challenging teenagers
- Child carers and carers
- Survivors of abuse
- Chronic pain sufferers
- Long-term unemployed
Qualifications
HG.Dip.P The Coaching Academy – SFTR Accredited Professional Life Coach Tutor and Counsellor for the Peiffer Foundation City and Guilds Further and Adult Education Tutor
Further information
Supporting individuals in managing and recovery from controlling and manipulative relationships.
The Practice, Pentire
Pont du Val
Jersey