Tina Chatterley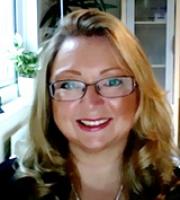 Email Me
Contact Details
Practice location
The Practice, Pentire
Pont du Val
Jersey
Telephone Number
01534 486989
About Me
20 years ago I set out to build a professional, ethical business based on integrity and value. Providing bespoke services to meet the needs of my clients be they individuals, groups, organisations or corporate in a results driven & affordable manner.
I had studied many models of counselling and psychotherapy but always found that despite their sometimes amazing claims "one size does not fit all". When I discovered the Human Givens approach it answered all the previously unanswered questions for me.
Since becoming a Human Givens psychotherapist I have been above to create bespoke packages for my clients that address their particular areas of concern in a cost efficient but effective manner as the approach is brief, solution focused and results driven.
I am passionate in supporting people from all walks of life to overcome challenge and develop resilience to meet the demands of our ever-changing personal and professional lives!
I am confident that it is the Human Givens approach that has enabled me to reach individuals and groups who have previously resisted support and that simply asking them what they need and supporting them in meeting those needs triumphs every time over telling them what to do!
It also goes without saying that living by the Human Givens approach personally supports me in maintaining and sustaining balance in a world of constantly moving goalposts!
The key areas I specialise in include:
Confidence / Self Esteem Building
Managing Emotions / Building Resilience
Managing Change Stress / Anxiety and Depression
Surviving Sexual / Emotional Abuse
Rebuilding after major life change 
Relationship Coaching
Careers / Employability /I nterview Coaching
Qualifications
HG.Dip.P., The Coaching Academy – SFTR Accredited Professional Life Coach, Tutor and Counsellor for the Peiffer Foundation, City and Guilds Further and Adult Education Tutor
Further information
Please note that where booking dates and time options have been offered these options can only be held open for the working day in which they are offered. Please confirm or release dates and times offered within this timeframe otherwise we cannot guarantee that the same will still be available thank you. Supporting individuals in managing and recovery from controlling and manipulative relationships.
The Practice, Pentire
Pont du Val
Jersey