Karen Hautz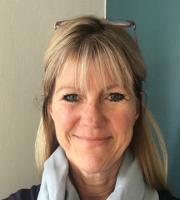 Email Me
Contact Details
Telephone Number
07391 698517
About Me
These are some of the things people may be thinking or saying when they decide to seek professional support: 
"I experience awful feelings of panic." 
"I feel anxious a lot of the time. I feel tearful a lot." "I can feel angry all day and it feels bad." 
"Life appears very confusing and complicated" 
I offer professional counselling, support and strategies to help you navigate your way through whatever your issues may be. You may well have some idea of what you want as an outcome, such as feeling less anxious or depressed or angry and more able to enjoy things that you used to enjoy. 
I hold a professional psychotherapy diploma from the Human Givens Institute (www.hgi.org). I offer a solution-focused approach, helping you to feel better and hopeful and resourceful, already in the first session. 
I have always enjoyed working with people to help them find ways to feel more fulfilled in their lives and that they may flourish. My other experience includes being a qualified speech and language therapist and also a learning coach for people of all ages with dyslexia, ADHD and autism (www.dyslexia-achievement.com) 
Testimonial:
"The sessions that I've had with you have truly been transformational and have helped me to better understand my anxiety. The tools we have implemented are definitely things I will use throughout my life. You have helped me through a really tough time."
LB, 24 year old woman 
Qualifications
HG.Dip., BSc in Speech and Language Therapy