Pam Kay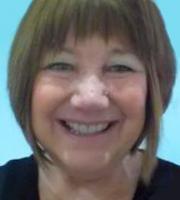 Email Me
Contact Details
Practice location
Rock Business Centre, Suite 1
Keighley Road
Trawden, Colne
Lancashire
BB8 8RW
United Kingdom
Mobile Number
07714 991610
About Me
My specialty is in resolving stress including traumatic emotional and physical experiences and difficulties with depression, guilt, anger, fear and self-criticism. 
This often occurs due to life experiences and causes us to doubt our ability to confidently make choices which will provide for our emotional well-being. My work provides coaching for clients to build confidence with personal problem solving and gaining back control of their lives in ways that work for themselves and others quickly.
When our emotional well-being is good, we feel able to regulate our responses to setbacks and look objectively and with compassion towards ourselves and others. This is our springboard to feeling well both emotionally and physically. As a qualified Physiotherapist I often treat side by side stress related symptoms such as chronic pain conditions including migraine, back pain, Fibromyalgia and IBS and other physical conditions as they respond well to a bio-psychological approach and often not to traditional medical treatment alone.
I completed the Post-Graduate Diploma in Human Givens Psychotherapy at Nottingham Trent University in 2011 and continue to practice as a well-being practitioner in the NHS Occupational Health Service caring for staff and providing treatment for stress, traumatic events and illness-recovery. Being a registered Mental Health First Aid trainer (MHFA) I also provide training of how to respond and give initial first aid to those in distress for anxiety or depressive illness.
My private practice is in a comfortable consulting room with a private setting and parking. Referrals are accepted from a variety of sources: Self-referral; NHS; Medical Insurance; Occupational Health Companies and Recommendations. I hold a current Enhanced CRB disclosure.
The therapy sessions last between 60-90 minutes and aim to alleviate worry and stress. You will build confidence to self-manage personal, occupational and health issues and gain a more positive outlook.
Qualifications
BSc (Hons) Physiotherapy, HG.Dip.P. Post-Graduate Diploma Human Givens Psychotherapy, NTU
Rock Business Centre, Suite 1
Keighley Road
Trawden, Colne
Lancashire
BB8 8RW
United Kingdom