Valerie Hillen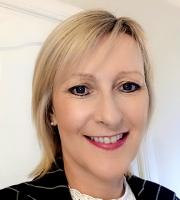 Email Me
Contact Details
Practice location
Ballybot House
28 Corn Market
Newry
Northern Ireland
BT35 8BG
United Kingdom
Telephone Number
07449 217217
About Me
Valerie has extensive work experience with a global company which is a public service provider. Its mission is to deliver services which positively transform people's lives and their communities. She reaches out across all stakeholders in the community forging relationships to deliver change, support individuals, businesses, and families who are often under challenging circumstances. Understanding that people are often dealing with anxiety, depression, lack of motivation, gender and sexual confusions, addiction issues, or having experienced bullying and harassment in education or work resulting in low confidence or self-esteem she identifies why they are struggling to cope or bring about change. Having discovered The Human Givens approach and its focus on effective solution focused support that helps people move on with their lives as quickly as possible she has embraced its principles and uses its framework to deliver successful outcomes.
My delivering the bio-psycho-social model through workshops and seminars the Human Givens model offers mental health support and education to initiate change in both individuals and communities.
As a trained Human Givens Therapist, she offers private sessions tailored to the needs of the individual in a strictly confidential manner. She would be very happy for you to discuss your situation in advance of meeting, to help you decide whether this approach is right for you.
The bio-psycho-social model of psychotherapy that is Human Givens is measurably effective in its integrative approach to wellness because it truly understands us as human beings with innate emotional needs that need to be met in balance.
You can find out more information on booking an appointment and includes testimonials from clients she has worked with at her website www.Newsolutionstherapy.net
She is also willing to deliver group talks on the Human Givens approach and its effectiveness.  
"Valerie has helped me massively, especially with a variety of techniques to address long term anxiety, confidence issues and some recent unemployment.  She shared many tools and wisdom using the Human Givens Approach, which meant that after only a few sessions, I was successful in getting work again in the area I wanted.  More than that, work is now an uplifting environment and if I ever feel anxious, I can use a breathing technique or listen to a relaxation audio to calm me down: It always works.  
Mainly though I don't feel continual anxiety any more.  This is partly because Valerie worked with me to see new perspectives regarding traumatic past events, bullying and family issues.  I don't ruminate about the past so much and instead, I focus on the future where I'm needed and that feels really good!"
Lauren: Chef
"I just want everyone to know how much the services of PTSD Resolution & in particular Valerie Hillen who was assigned to my case! Their services to me was invaluable! Both PTSDResolution & Valerie Hillen have done more for me in 6 sessions than the NHS did in 20 years! I totally recommend the services of both PTSD Resolution & particularly Valerie Hillen for their expertise & commitment to me! Even through the coronavirus issues Valerie Hillen found a way to continue our sessions on line! She went way & beyond the call of duty! A remarkable woman devoted to helping those like myself who suffered from PTSD! I recommend the services of PTSD Resolution & in particular Valerie Hillen to anyone in need of their services!"
Dave
Paul said: "Everything around his death was a massive front pushed to the back of my mind. It affected me, I just shut down. I would sit in a dark room smoking and drinking. I was drinking to forget and often passed out with alcohol. I was always the joker, but not anymore. I couldn't sleep". After Paul had the rewind technique and the sessions with me said "Although previously I had felt claustrophobic, everything has opened up and I am able to talk to people about my past. It's given me an explanation about my experience. I feel understood and heard and don't dwell on the past and I am looking forward all the time now".
Paul – Ex Soldier (Bosnia) – suffering from PTSD after the suicide of a colleague on duty.
"Nice to have someone to confide in, nice to know I'm not the only one who suffered OCD symptoms. Good to get constructive strategies advice on coping with OCD."
Denise - Teacher
Recently started work again after long term unemployment and suffering from OCD.
"From the sessions with Valerie I became more focused and centered. The Guided Imagery helps me manage my stress and Anxiety and I practice regularly. I had a fear of needles and was dreading attending the dentist, which after 1 session I was delighted to be able to get through no problem. I have epilepsy but because I can manage my anxiety and stress better, it is more manageable. I am getting on with my life more and not living my life in fear because of health issues".
Daniel, 24
Qualifications
Human Givens Practitioner (HG.Dip.P), Employability Services Sector Skills Trainer, LCCI Business Diploma
Ballybot House
28 Corn Market
Newry
Northern Ireland
BT35 8BG
United Kingdom