Valerie Hillen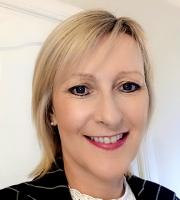 Email Me
Contact Details
Practice location
Ballybot House
28 Corn Market
Newry
Northern Ireland
BT35 8BG
United Kingdom
Telephone Number
07449 217217
About Me
Valerie has extensive work experience with a global company which is a public service provider. Its mission is to deliver services which positively transform people's lives and their communities. She reaches out across all stakeholders in the community forging relationships to deliver change, support individuals, businesses, and families who are often under challenging circumstances. Understanding that people are often dealing with anxiety, depression, lack of motivation, gender and sexual confusions, addiction issues, or having experienced bullying and harassment in education or work resulting in low confidence or self-esteem she identifies why they are struggling to cope or bring about change. Having discovered The Human Givens approach and its focus on effective solution focused support that helps people move on with their lives as quickly as possible she has embraced its principles and uses its framework to deliver successful outcomes.
My delivering the bio-psycho-social model through workshops and seminars the Human Givens model offers mental health support and education to initiate change in both individuals and communities.
As a trained Human Givens Therapist, she offers private sessions tailored to the needs of the individual in a strictly confidential manner. She would be very happy for you to discuss your situation in advance of meeting, to help you decide whether this approach is right for you.
The bio-psycho-social model of psychotherapy that is Human Givens is measurably effective in its integrative approach to wellness because it truly understands us as human beings with innate emotional needs that need to be met in balance.
You can find out more information on booking an appointment and includes testimonials from clients she has worked with at her website www.Newsolutionstherapy.net
She is also willing to deliver group talks on the Human Givens approach and its effectiveness.  
Qualifications
Human Givens Practitioner (HG.Dip.P), Employability Services Sector Skills Trainer, LCCI Business Diploma
Ballybot House
28 Corn Market
Newry
Northern Ireland
BT35 8BG
United Kingdom