Anne-Marie Curran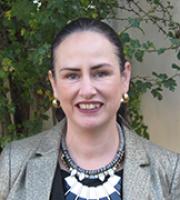 Email Me
Contact Details
Telephone Number
+353 866009019
About Me
'My aim is to help people identify which area of their lives is not working and guide them holistically to find a solution to improve their lifestyle'.
I have worked in management and leadership roles for over 12 years. I have extensive experience working with people to help them move forward in their lives. I am passionate about helping people find their way in the world by guiding them to understand the workings of the human mind. This awareness helps my clients understand how they can help themselves in making positive changes in their lives. Thus enabling them to get their needs met to ensure a balanced psychological and physical well being.
I work holistically using a practical and scientific approach to ensure my clients feel better in as short a time as possible. I encourage my clients to understand what they are experiencing is temporary and can be improved through awareness and understanding. As humans we all experience difficulties in our lives and sometimes we lose our way. This does not mean we are broken and I aim to help my clients find their way again to ensure a healthy body and mind.
I have worked in a number of different areas including engineering, licensing, marketing and the beauty industry. I have also lived abroad for a number of years. I therefore have a wide experience of working with people of all ages and backgrounds. I spend time volunteering for different charities. I am located in Dun Laoghaire, Co. Dublin but am willing to travel to see clients.
Qualifications
Postgraduate Diploma in Management Studies, Postgraduate Certificate in Innovation, Entrepreneurship & Enterprise, Professional Certificate in the Therapeutic Use of Mindfulness