Nicky Drew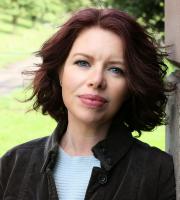 Email Me
Contact Details
Telephone Number
01509 415947
Mobile Number
07891687678
About Me
"My aim is to help people understand where their experience of life is coming from so that they can reconnect with their innate well-being."
Nicky has owned her own therapy business since 2007, working under the business name of Hippo Coaching.
She is passionate about helping people to truly understand the nature of the human mind. This raised awareness means that people stop being frightened by their experience of life and they can be graceful during the lows and grateful during the highs that are a part of everyone's lives.
Nicky gets amazing results in a short period of time as she believes that nobody is 'broken' or needs 'fixing'. Nicky knows that well-being is our nature but that we sometimes don't feel it as we innocently misunderstand how life works and what causes both peace and suffering.
Nicky is also a qualified Business and Personal Coach having trained with Barefoot Coaching. She has experience of working with adults experiencing a wide range of mental health problems.
Her experience includes working as a coach in schools, training school staff in well-being, developing & delivering parenting workshops, raising awareness of stress and wellbeing in organisations. Nicky is involved with a number of local charities. In previous careers she has worked as a consultant running an initial teacher training course and in human resources.
Qualifications
Hg.Dip.P, Bsc (hons) Psychology of Human Communication (1st class), Certificate in Business & Personal Coaching.
Further information
NHS referrals are accepted. An enhanced DBS is held. I also work closely with PTSD Resolution treating post traumatic stress disorder in forces veterans. www.ptsdresolution.org